Lying in the heart of the Capital City, Park View is synonymous with the top-tier living standards brimming with calm serenity and the signature luxury of the executive class.
People tend to make sure a lot of things meet perfectly to their needs before making a solid decision of moving into a particular neighborhood, such as quality education and uncompromised health amenities. Park View City has already checked all the boxes for you, and all there's left to do is to get over the formalities.
Coming on to the basics, PVC has a terrific 400ft wide main boulevard helping you glide into the territory, but the city can also be accessed from Bani Gala and Kurri Road.
Planned by keeping in view the familial demands and the peacefulness, Park View has proven itself in two top cities of Pakistan, the other being Lahore.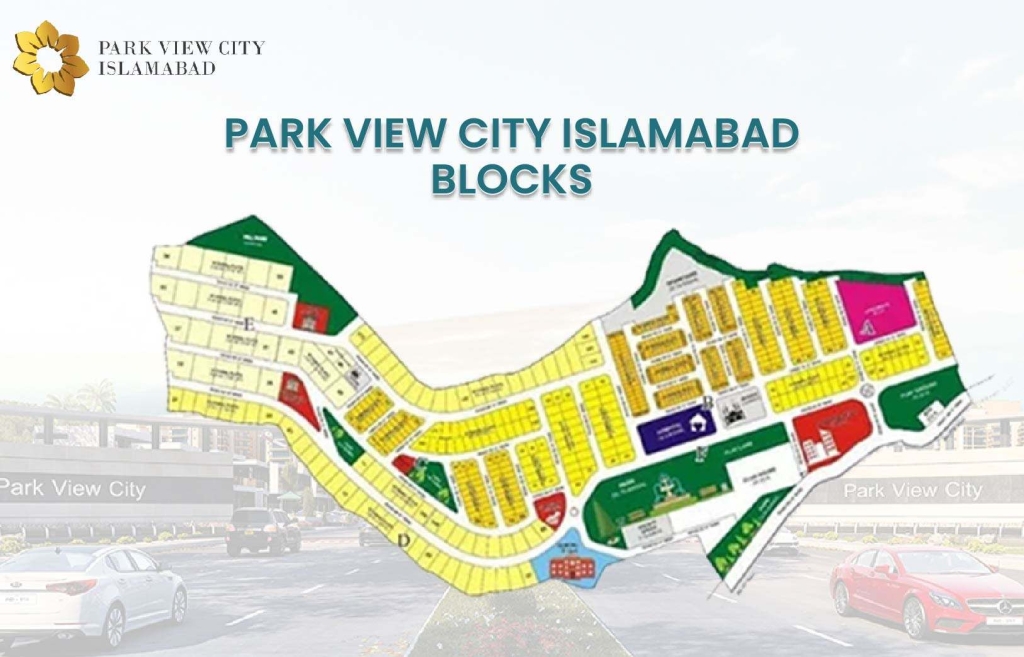 The owners of Park View City
Vision Group, a real estate company run by Aleem Khan, who is a senior member of the party holding control of the administration of Pakistan, is the owner and chief developer of Park View City.
Total area and Access Roads of Park View City
The access roads of the park view city are Malot roads and Kurri Roads. Malot road is connected to Jinnah Avenue, which is relatively a big road of Islamabad, and there's yet another 200 feet wide access given by CDA from Kurri road to PVC.
Spread close to the Bahria Enclave and surrounded by the hallmark greenery of Bani Gala, Park View City boasts a staggering area of 7000 Kanal. There's another monumental presence that falls in proximity to PVC, which is the state-of-the-art Botanical Garden.
A detail that doesn't go unobserved and is key to the popularity of this city is that PVC is strategically placed at an accessible distance to all the big spots of the city and seems far enough to evade all the noise of the city.
The master plan of Park View City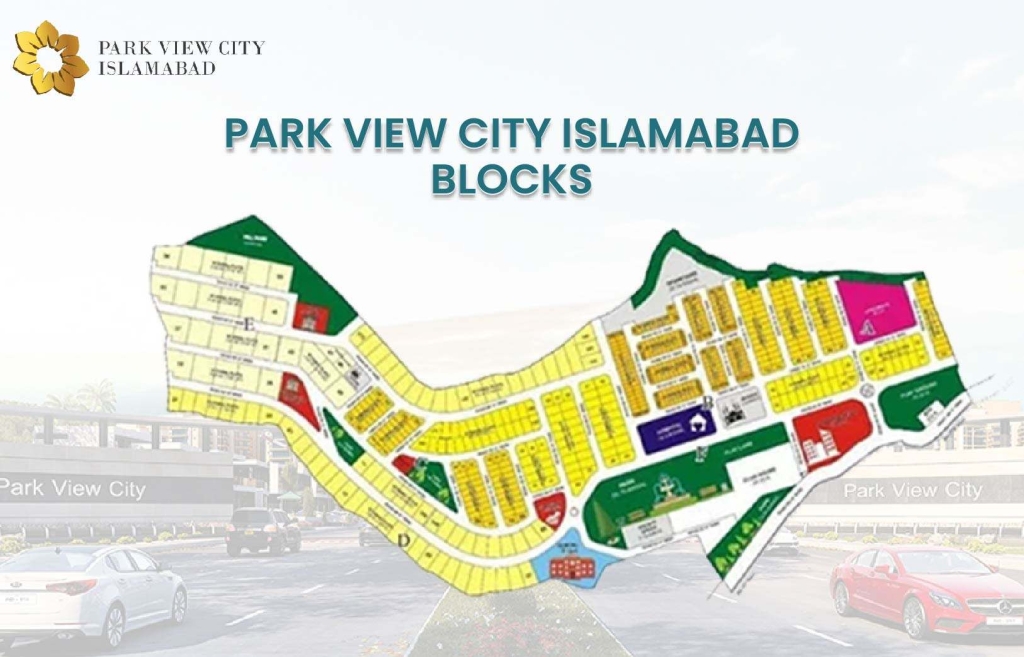 The Overseas Block in Park View City
The Overseas block is viewed as a gesture of goodwill to overseas Pakistanis for their contribution to the national economy. Their living standards have greatly been molded by the international aura of the countries and cities they're living in, for that matter, a block of distinct character was launched by Park View City.
Golf Estate is a new development with home plots that offer all of the premium and luxurious amenities that you would expect from a dream lifestyle. Residential plots of 5 marla, 10 marla, and 1 kanal are available in Golf Estate.
The administration believes in harnessing a safe arena for overseas Pakistanis that they can invest with confidence and courage.
The Location of the Overseas Block
This block is located in the premier location near Gate 1, close to the downtown commercial area. It will give a lot of investment opportunities and some of the most elite level living.
The Plots available in Park View City
The entire project of Park View City is divided into blocks that represent residential and commercial developments of a different kind.
For example, if you are seeking 5 Marla plots, you have to turn your eyes towards blocks A, B, F, J, and K to weigh in your options because these are blocks that offer the above-given metric of land.
For 10 Marla plots, concerned blocks would be A, B, F, H, and I. For 1 Kanal plots, blocks B, C, E, F, N, and M.
Block D and P are reserved exclusively for 2-Kanal plots.
There's a Terrace block, located within C block, consisting of residential plots of 10 Marla at relatively low rates.
Furthermore, luxury apartments lie in this block as well and they are fully equipped with the proper amenities of life.
Commercial Downtown
The walk Commercial downtown hosts a range of trading and commercial activities in the city, giving many a way to earn a respectable income in the most beautiful capital of the World.
There are 6 and 8 Marla plots available in commercial downtown and 1-Kanal plots in The walk.
While we are well familiar by now with the different plots and the blocks hosting them, the payment method also needs to be familiarized with.
The booking of any plot needs 20% of the initial payment and the remaining sum is due in 8 quarterly installments to be paid across two years.

Park View City Islamabad – the Payment plans [Updated]
Payment Plans for Commercial-Downtown Plots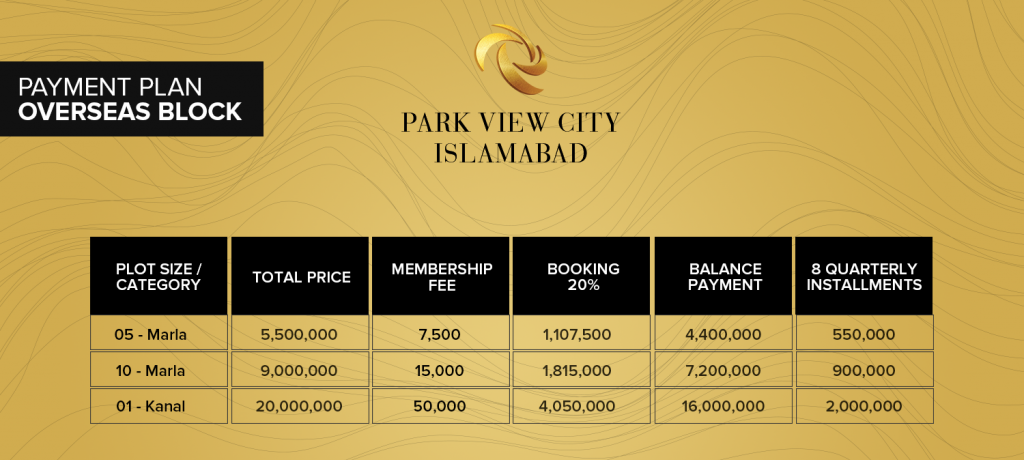 Payment Plans for A & B Blocks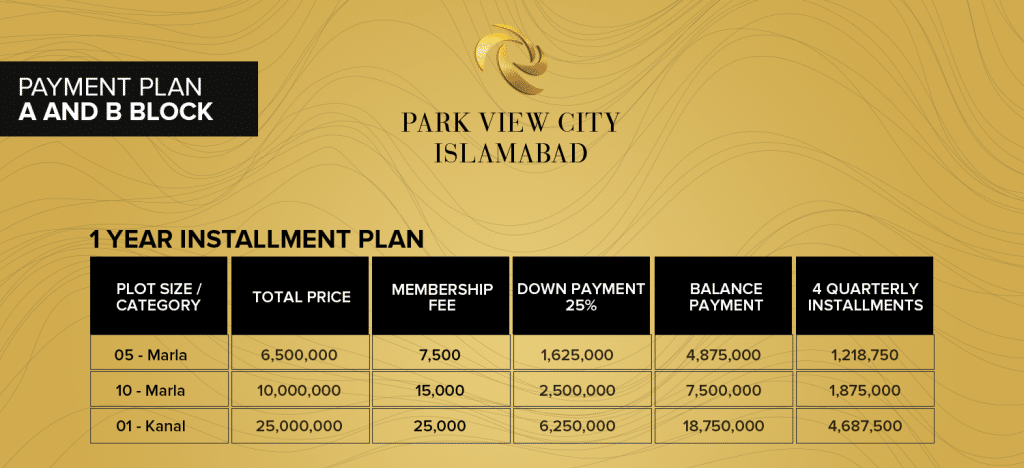 Payment Plans for F Block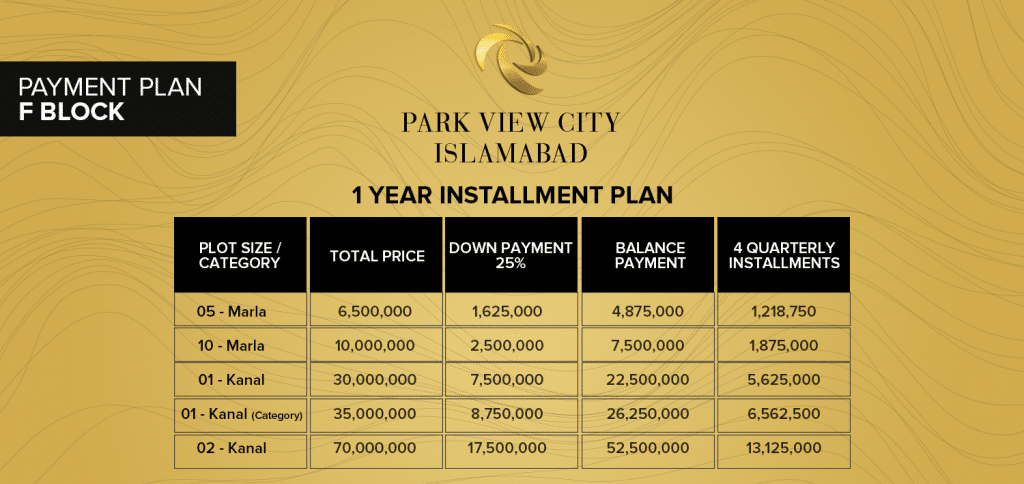 Payment Plans for H Blocks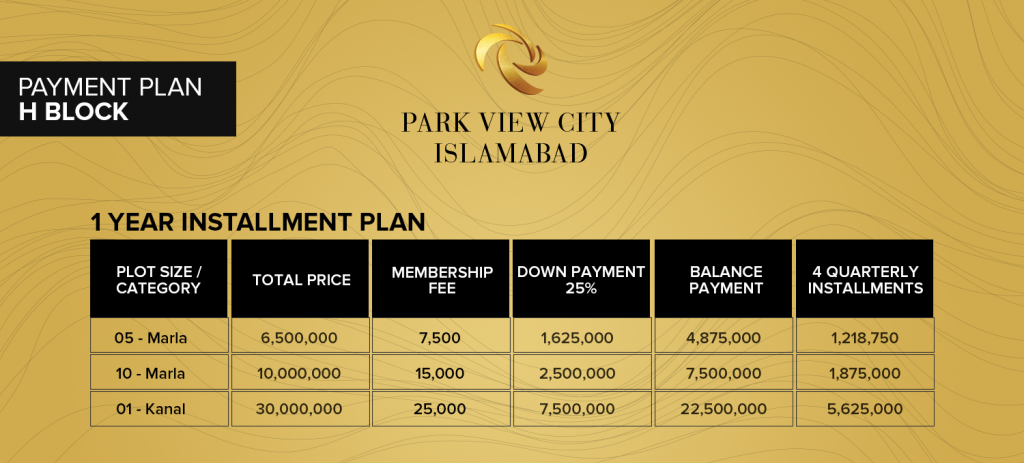 Payment Plans for J Blocks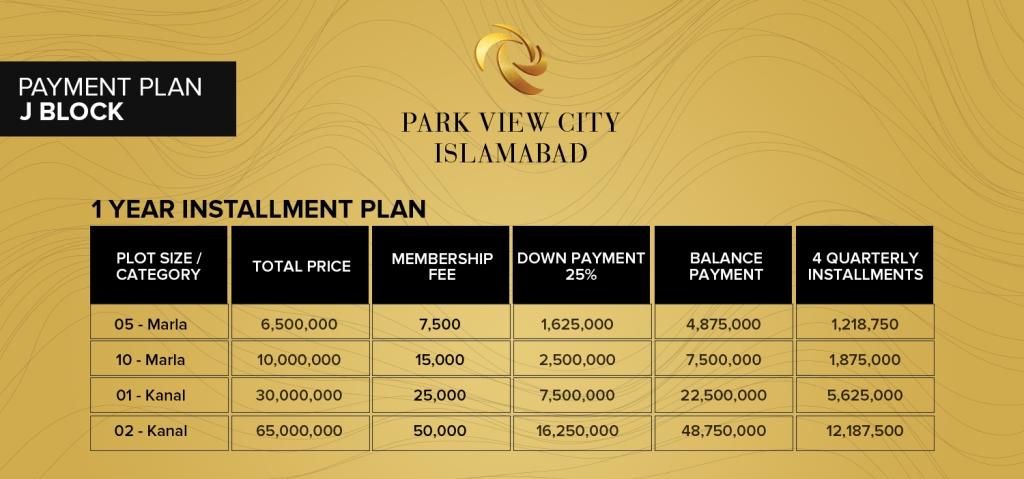 Golf Estate of Park View City:
Golf estate is a recent inclusion to the original project, lying next to Bahria Enclave, and embodies a vast sum of natural beauty and environmental marvels.
Nourishing you with a unique Margalla hills experience miles away from the high-decibel throwing, pumping city.
This place ensures you a spiritual landscape that would resonate an unprecedented calmness in your soul, allowing you to grow yourself as a person into a valuable asset that would definitely mean more to you and your workplace.
"Golfing in heaven" doesn't seem like a line from a fairytale if you have ever swung a stick in the Golf estate 9-hole Golf course. The whole activity of playing here seems to have an everlasting effect on the mood as it is so easy to get distracted by the stunning green luster of the estate.
In fact, the design tells us that it's where luxury, comfort, and tranquility meet and allows you to grow beyond this spontaneous mixture only present in this unique project of Park View City.
The residential plots are of 5, 10 Marla, and 1 Kanal.
Payment Plan of Golf Estate – Park View City
The plots prices are expected to experience a rise but it wouldn't be dramatic at all. The quarterly installments would remain payable and the membership fee will also remain the same.
(Image)
Facilities and Features of Park View City
If you are planning to become part of Park View City's story, a chapter designed and set in the heavenly beauty of Islamabad, you are definitely expected to consider all the facilities one by one before manifesting proper seriousness.
The architecture and interior designing of each block has been carried out with a perspective in mind as to what purpose they'll serve, and this approach towards homes makes them a discerning name in the whole country.
Imax Cinema
The art of cinema has evolved a great deal through the technological era, and we saw technology take the quality of picture and video experiences from 2D to 3D for the sake of garnishing the recipe with genuine thrill and excitement.
The Imax cinema is considered to be the pinnacle of cinematic technology put to the right use. Virtual reality Glasses and the devices that produce sensually pleasing imageries are two mentions that are exciting the town cinephiles already. It would not be long before this art venue attracts many from the whole city to the threshold of Park View City.
Commercial centers
Modern commercial centers are taking shape in PVC and the number of top names they're housing in the retail center is getting many out of these Covid-stricken routines to refreshing shopping sprees.
Folks are reviewing the whole experience as "unprecedented." Many brands are meeting the clothing and footwear needs of people they never believed they previously had.
Themed places of enjoyment
Gone are the days when parks and zoos were sidelined as a "child's folly" and no more than a mere excuse to not go outside. Thematic touches designers are giving to such venues of entertainment have gifted them a reputation of enigmatic museums where people can "enjoy" and also "learn" a subtle or lesser-known detail about the subject of attention.
As a result, urging many grownups to wait for the weekends with as much eager impatience as that of a toddler.
Community Centers
A great part of athletic entertainment is rapidly going indoors and we are expecting PVC to follow a similar trajectory, opening centers that incorporate bowling alleys, pools, snooker clubs, indoor tennis, and cricket courts.
Health and Education
Health and Educational institutions occupy the upper space of anyone's checkbox list before it boils down to other amenities.
A modern hospital will be in place to administer an attentive treatment to all the community members regardless of the class differences. The pieces of equipment are told to be flawless and will be part of the hospital as basic stakeholders, which will be continually checked and maintained with time.
Fully gated community
A fully gated community is a promise of PVC and they are going to extreme lengths to provide a trusted security system.
The initiative began with the management's step to wall the whole estate area as a part of the development process, which gives people a safety cushion for potential investments in the community.
Uncut Power Supply
Electricity, gas, and water are expected to be supplied in abundance without any inconsistency as the project itself are lucky enough to be blessed with natural reservoirs.
This particular feature makes it stand out even more from the adjacent and neighboring communities as waters availability is below 50 feet in the ground, and the passage of Gumrah River through it ensures water supply in abundance.
It is believed to be the PVC's motto to have storage arrangements in order to put a stop at rainwater wastage. So far a tanker is deemed to be a tangible form of a proposed idea and the plan to carry it out will be in place shortly.
Talking about the prospect of the future, the possibility of having a dam to make PVC self-sufficient is being monitored with increased interest.
Botanical garden
A botanical garden simply means a source of endless great plants, herbs, and trees of a brilliant diversity. A good number of nurseries, greenhouses, and organic food markets will emerge, making the society a sign of self-sufficiency and nature's hub.
This is yet another natural feature that distinguishes this society from others.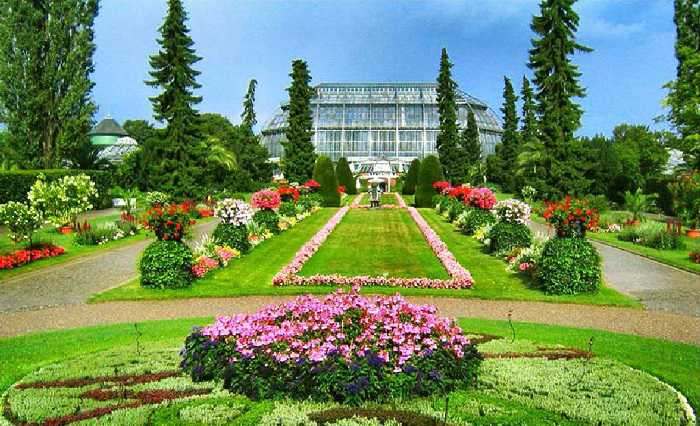 Recent Market Trends in Park View City Islamabad
The rise in prices has been persistent, which implies the high ratio of demand, and most of the buyers are not seeking to invest in the properties
they bought, rather they happened to be end-users and pleased to use these properties for residential purposes.
The most affordable properties such as 5, 10 Marla plots and 6 Marla commercial plots have seen a spike of about 0.9 million PKR as a direct result of the quick sale of such properties.
Their easily tradeable sizes are a factor that makes them a hot property as always, but 1 Kanal plots are also being sold out at a rather amazing pace because people prefer a spacious place for a house.
The possession Process of plots in Park View City
The officials of this organization declared the possessions of the initial blocks where building work has already commenced during the current balloting event. Within the next two years, the society will be developed properly, and investors will receive possession of the remaining plots at the same time.
For a specified duration only, the society is taking on new reservations, so investors are compelled to take advantage of this once-in-a-lifetime investment opportunity. This housing plan is not only suitable for investment, but it is also an ideal area for you and your dear ones to live and work in due to its secure residential and commercial environment.
The Brief View of development in Park View City
The recognized society's administration is striving to accelerate the development process in order to deliver the project ahead of schedule to its investors. The development work in Blocks A and B is nearly complete, and earthwork around these blocks' perimeters has commenced.
Park View City has quickly become one of Islamabad's most desired home developments.