Islamabad – a Setting Place for Capital Smart City
To grasp the modernity and beauty of Capital Smart City, we cannot proceed without describing
the essence of the city it is situated in.

Islamabad is the only city of Pakistan that tops the list of cities, also known as urban centers and cosmopolitan places, welcoming people from varying countries and civilizations. 

For a city that boasts of a rich history that witnessed Aryans made their first-ever settlement of the region in it, the qualities such as being unpolluted and serene and, to top all these highly valued factors off, having a 4-seasoned landscape increases its chances of becoming people's
favorite no matter how closely they hold their respective hometowns to their hearts.
A brief introduction of the Capital Smart City Enjoying a premier location in proximity to M2 Motorway and the new Islamabad Airport, it is
the first-ever smart city of Pakistan and 4th of Asia in terms of modern living standards set up in natural settings. It has an exclusively dedicated interchange on motorway(M2) and a vast central boulevard 400Ft in width.  Another key feature of this stunning project is that it lies on the eastern route of CPEC, which makes the location evermore prime and strategic for all investors.
Development Teams and Firms of Capital Smart City Master Plan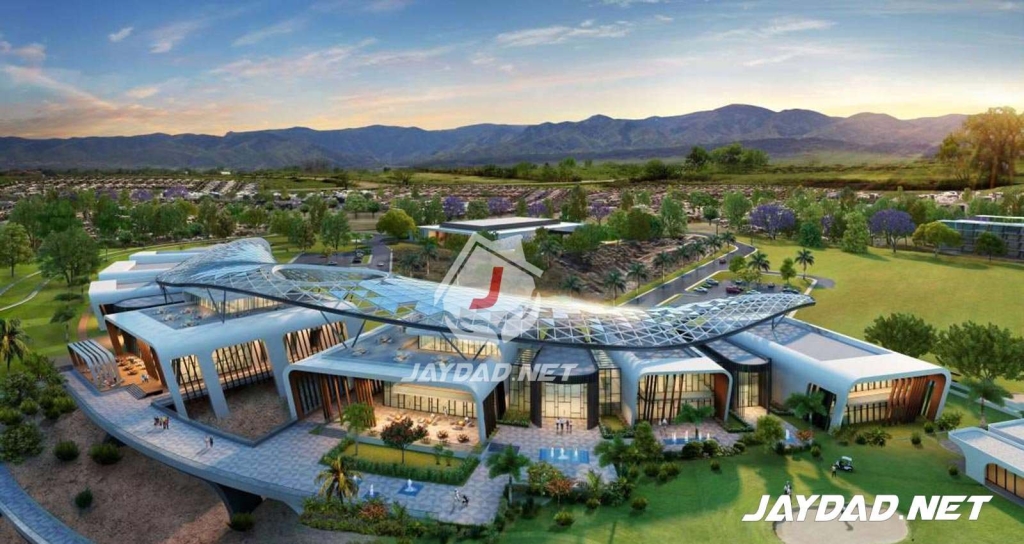 Surbana Jurong (SJ)
Surbana Jurong is a Singapore-based consultancy firm, best in Asia for long has decidedly answered the rising urbanization needs in more than 200 cities of 50 countries. The owners of the smart capital city confess that having Surbana onboard has been one of the giant strides they took in the direction of the spontaneous implementation of their dream plans. Living by the motto of "Building Cities, shaping lives," they did not seem to disappoint their clients in providing a one-stop solution, which is why the owners wanted them to tailor the whole project in a manner never seen before in Pakistan.

Habib Rafiq Limited (HRL)
With 60 years of experience in its backpack, Habib Rafiq Limited (HRL) has come a long way from managing many top-tier residential and commercial projects in the country and abroad to developing many technical sectors.

As per the company's own words, they have been working in design, Aviation, Infrastructure,
Housing, and environmental areas.  The other sectors of the country also owe a great deal of gratitude to this public firm for driving their worth to admirable heights. 

Future Development Limited (FDL)
FDHL is a partner's consortium, in other words, a group of partners, registered under Companies Ordinance 1984. 

As to the question of "what they have to offer" is concerned, they believe in providing facilities
non-existent in the region's development before. Their main focus is to craft urban living environments in all sorts of settings.

They also recently opened an office in London, UK.
Other supporting firms involved in the projects include Cracknell, Harradine Golf, Troon Golf, DSA Architect International, DesignMen, and AIP Studioworks.

The Prime Location of Capital Smart City Islamabad
Alive and pumping in the Rawalpindi region of Islamabad, it is located closer to the new Islamabad Airport, barely a 5-6 minutes' drive from the airport on any day of the week. Since it is closer to the airport and M2 Motorway, also known as Lahore-Islamabad motorway, it
is about 9 kilometers away from the famous M2 Toll Plaza near the Thalian interchange.

The neighbouring residential societies include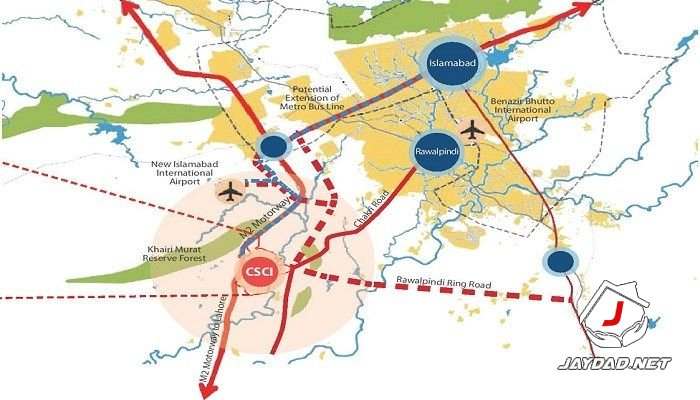 Payment Plans of Capital Smart City

Here is an elaborate view of all the payment plans of Smart city.

Overseas Prime Block Payment plan
Below is the Overseas Prime Block payment plan; make sure you consult it before buying up land or property in this premier block.
Harmony Park Block Payment Plan
Below is the Harmony Block payment plan; make sure you consult it before buying up land orproperty in this block.

Residential Plots' Payment plans
Booking your favorite spot in the residential plot area can satiate your lifelong desire for a property that proves it's worth a sustainable period. Here's a payment plan for residential plot
payment plans.
Commercial Plots' Payment Plans
Commercial Plots' payment plans are as follows.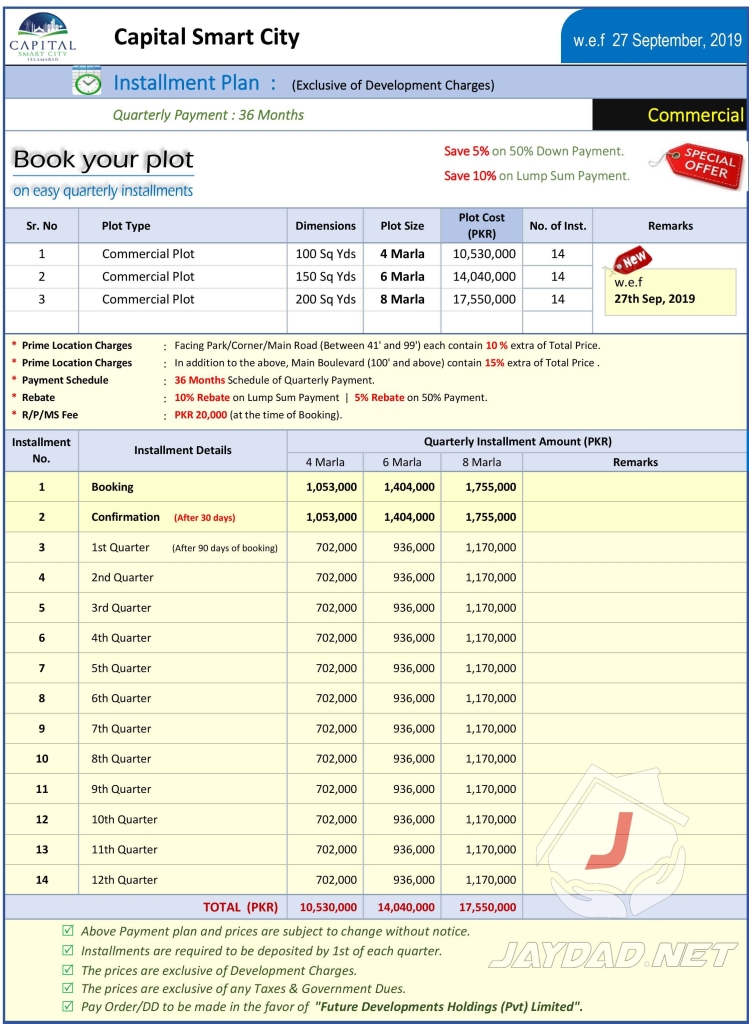 Smart Villas' Payment Plans

From being the center of the spotlight to acquiring elite quality, villas are known for giving you a living experience that not just incorporates a convenience, luxury, and extreme comfort formerly unheard of, but also a feeling that is hard to describe because it's never been felt living
elsewhere. 

Here is the Payment plan for Smart Villas.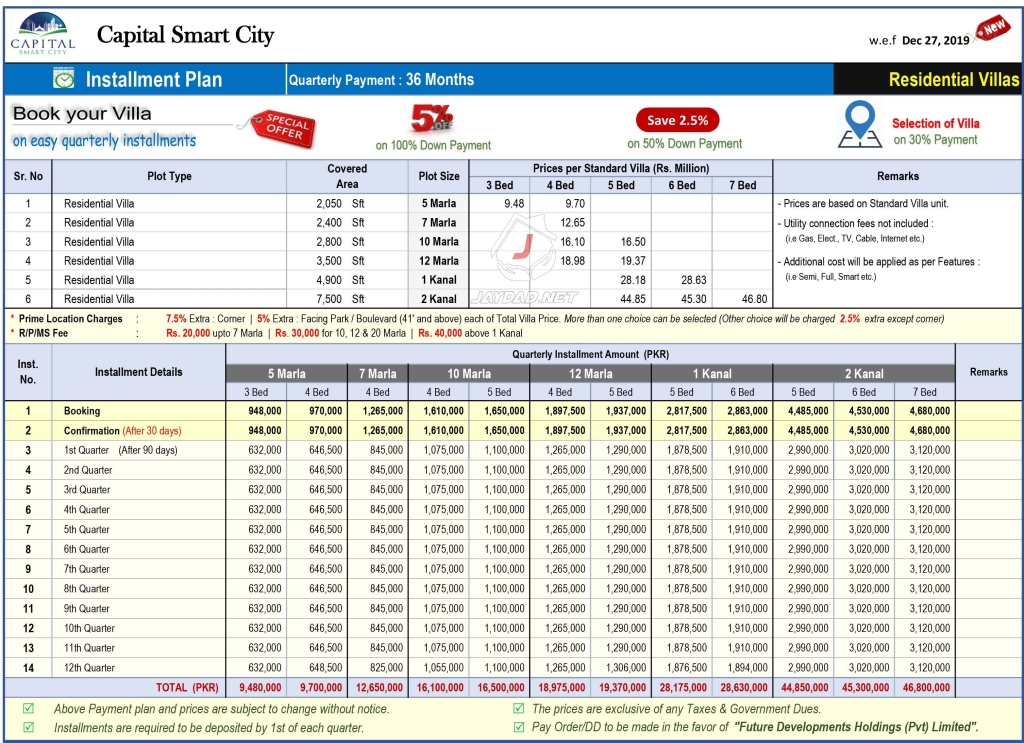 Smart Facilities and Features of Capital Smart City Master plan
Smart city has some of the most refined and picturesque facilities to offer, all of which are based in different zones. Following are some of the most infamous features you are in no state to miss.
Hills Vistas
A range of residential and commercial infrastructures are established in this beautiful project, allowing all the inhabitants to enjoy the views and natural imageries that help them restore their bondage with the ever-healing mother nature.

It is the age in dire need of spirituality, and you are more exposed to mental traumas while working in the corporate sector because of the hectic daily routines.
Without this subtle yet significant engagement with nature, you are more likely to drag yourself into an unforgiving state of health. 
Smart cities "hill vistas" facilities include;
1) Residential plots
2) Golf Farmhouses
3) Residential Villas
4) Retail shops
5) Food and Beverage
6) Golf Club house
Crystal Lake
Detailed architecture, minimalist interiors, and themed eateries are put together in a distinct district named Crystal Lake, in an innovative attempt to provide a luxurious living experience to Smart city dwellers. 

Silicon Valley operates to provide income opportunities to many IT workers, ensuring a potential end to unemployment while matching the pace with the fastly growing global IT arena. The amenities here include:

1) F & B Areas
2) Offices
3) IT Towers and Media City
4) Silicon Valley Pakistan
5) Serviced Apartments
6) Retails
7) Educational Institutes 
8) Villas
9) Health Care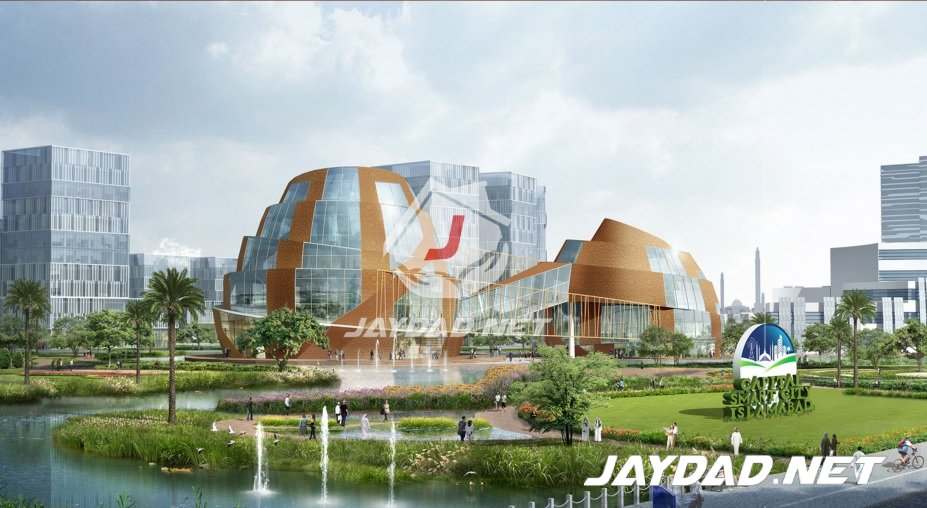 China Village
This village has a range of speciality to inspire folks towards a specific type of living style, the one that discerns itself from the rest.
1) Shopping Mall
2) Crystal Water Lake
3) Shopping Mall
4) Light & Music
5) City Walk
6) Hospitality, Retail, Food & Beverages
7) Mixed Use Residence Apartments & Office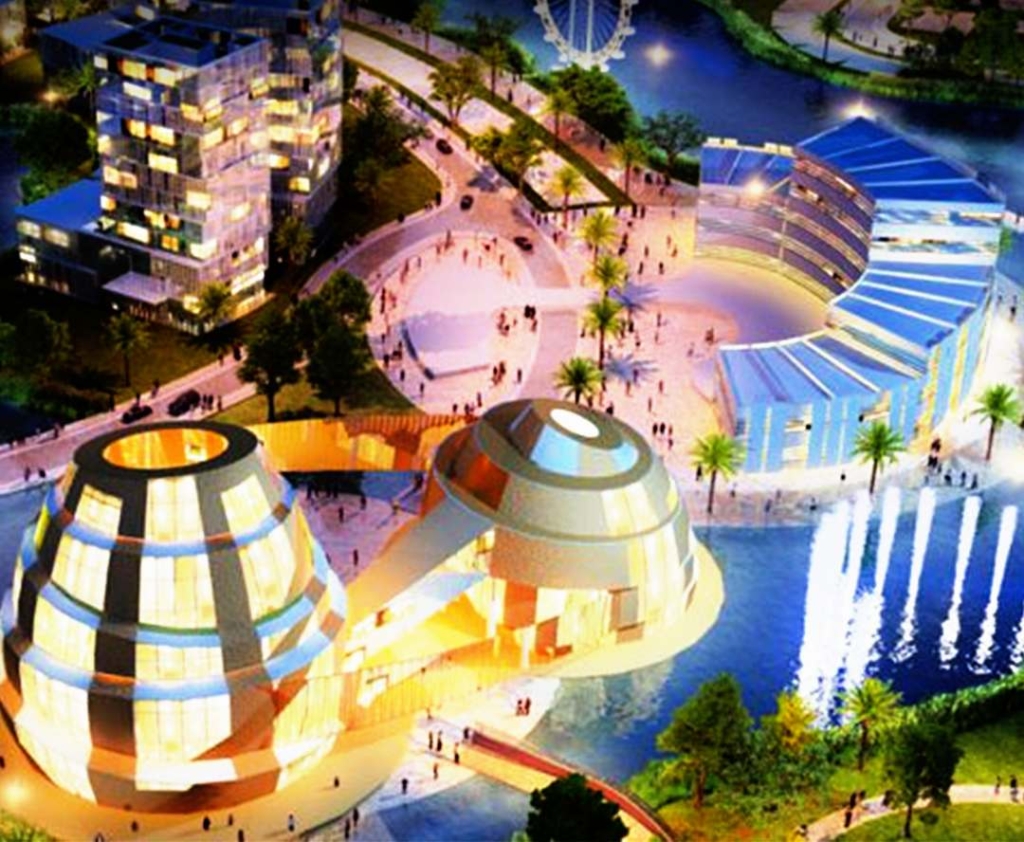 Financial Square
Financial square, mainly doing a job of hosting three staggering economic monuments, namely Pakistan and Qatar Financial Square and CPEC Tower, will harness the business opportunities for entrepreneurs and be the most significant financial square of the region. Let's see what FS
has to offer in terms of amenities.

1) Financial Square Gate Offices
2) Bank Corporate Offices
3) Residence Apartments
4) Conference/Exhibition Halls
5) Hospitality, Food & Beverages
6) 5 Star Boutique Hotels
Aviation Village
While keeping in mind the importance of being located in closer proximity to the new airport, this zone will cater to the aviation needs of the region. Here is what it has to offer.

1) Logistics Warehouses
2) Cold Storage Warehouses
3) Exhibition Halls
4) Logistics Corporate Office
5) Technology Operational Offices
6) Hospitality, Food & Beverages
7) 3 Star Hotels
What benefits does the master plan of Smart City Islamabad fosters? 

Better ROI and profits
The project has business and job opportunities for people of varying economic strengths. The sophisticated technological infrastructure and amenities have catapulted your chances to earn swiftly by working less and making more. 

Elevated residential standards
Not to undermine the developers' commercial and technological marvels given final touches, the whole project is centered around architecting residential blocks with finesse.  That's why you can expect living standards unparalleled to most of their rivals.

Eco-friendly conditions
The overall environment of Capital smart City is incredibly healthy and calming to the nerves inquite a gentle manner. The hilly areas and extravagant greenery ensure no adverse impacts of increasing change in climate behavior.

Employment Leverages
Other than being infrastructurally advanced, the job opportunities due to CPEC and its identity as a commercial center will attract thousands of foreigners, eventually resulting in an increased number of investments.

Comfort at the center of every feature
Whether it's a commercial project or a residential zone development, one distilling function that has been breathed into all the development projects is "comfort." This will entice many to this "city within a city" where they will see how things are well taken care of. A calm and entrusted community will find enough dedication to focus more on their careers and lives in a way that they don't forget.

Residential and Commercial Blocks of Capital Smart City
The area devoted to the block's construction is divided into three segments, each representing a particular type of block.

Overseas Block
The announcement of the overseas block happened back in Dorchester, London, back in 2018.  The idea behind the block development was to have a specified area reserved particularly for overseas Pakistanis, where they will be given secure and valuable investment opportunities to
invest with an unprecedented display of confidence.

Located right on Central Boulevard, this block has all the potential to be considered the heart of the Capital Smart City.

The escalating interest of overseas investors will ensure a trustworthy relationship between Capital Smart City and themselves, which is why the anticipation of earning high ROIs here is equally high.

The process of buying something in this block would mean proving your International identity along with other mandatory documents.

The Overseas Block of Capital Smart City is found in the top region of the society, near Motorway M-2, on the right side of the main boulevard. The planned, authorized Interchange from the Motorway will allow direct access to the overseas Block. Investment made easy
The acknowledgment of the role Overseas Pakistanis have played in stabilizing the national economy is the motive behind this endeavour, and giving them the required liberty to invest in their motherland is an appreciable step.

Initially, the real estate scams and the formerly prevalent manual methods proved to be a great hindrance in letting people invest with confidence, and that's why the online mode of booking was introduced to broaden the scope of Capital smart city.

Mandatory Documents
2 photos (passport size)
2 photocopies of your NICOP certificate
2 photocopies of your next-of-kin/nominee ID card
Plot reservation amount
Executive Block

The executive block was launched by the Capital Smart City in May 2019 at the launch ceremony of society, which was followed by a brief as to the array of executive-level features that will make this block the immediate hot property in the town.

Initially, General block plot owners were allowed to exchange their plots with those of executive block's, and of course, it was a short-term opportunity.

The whole scheme of giving people the chance to convert their plots to executive block plots lasted for about 3 as that was the time allowed to submit their final applications. This conversion meant that they wouldn't have to pay the extra 30% of their plot value because that's an extra percentage executive block plot cost. After the designated date, folks were to abide by the policy and pay the extra 30% if they wished the same conversion.

General Block
The capital smart city initially had a general block before the announcements of the other two, and this meant that the majority of the area was specified to the general block. It begins with the smallest area plot size of 5 Marla to 2 Kanal plots with a lot less expensive
packages, unlike these of today.

It is located on the main boulevard on the right on the opposite side. The area is comparably a lot bigger as compared to other blocks, and this can be seen on the map as well.

Conclusion
Judging by the modernity, technological advancements, and infrastructural depth of Capital Smart City, one would be a fool in not considering it in his investment plan.  It is the only project of its nature and the financial square and Silicon Valley best inclusions that
will manifold the worth of this city in the public view.