An Introduction to New Metro City
Bustling between Kharian and Sarai-Alamgir, tehsils falling into the Gujrat district of Northern Punjab, New Metro city is a breath of fresh air to the real estate history of its region.
It is a project curated by the BSM developers, who already have a unique project with the name of Gwadar Golf City in their distinct portfolio, and a desire of seeking another exciting and historically vital location brought them straight to the region of Kharian Sarai-Alamgir.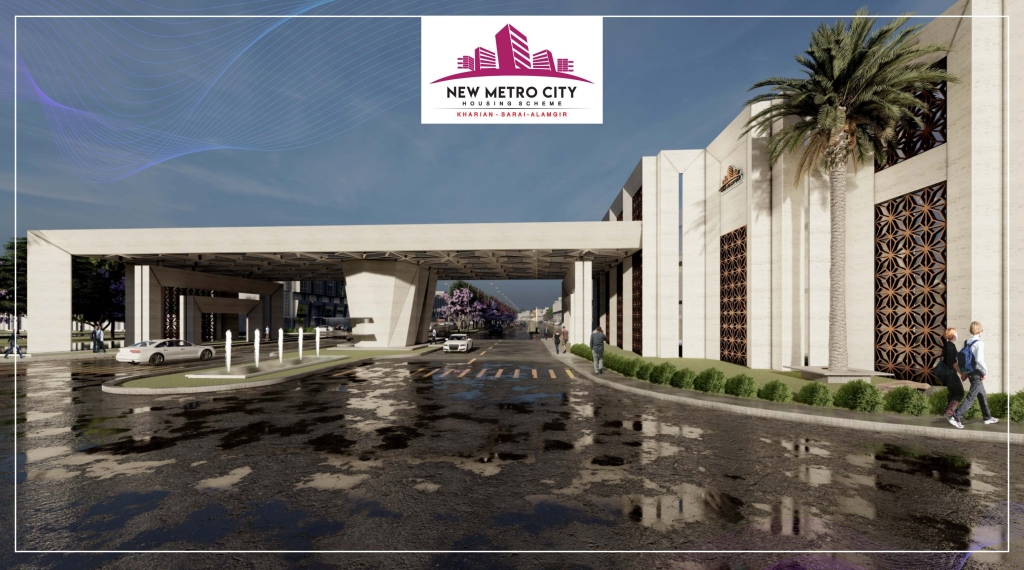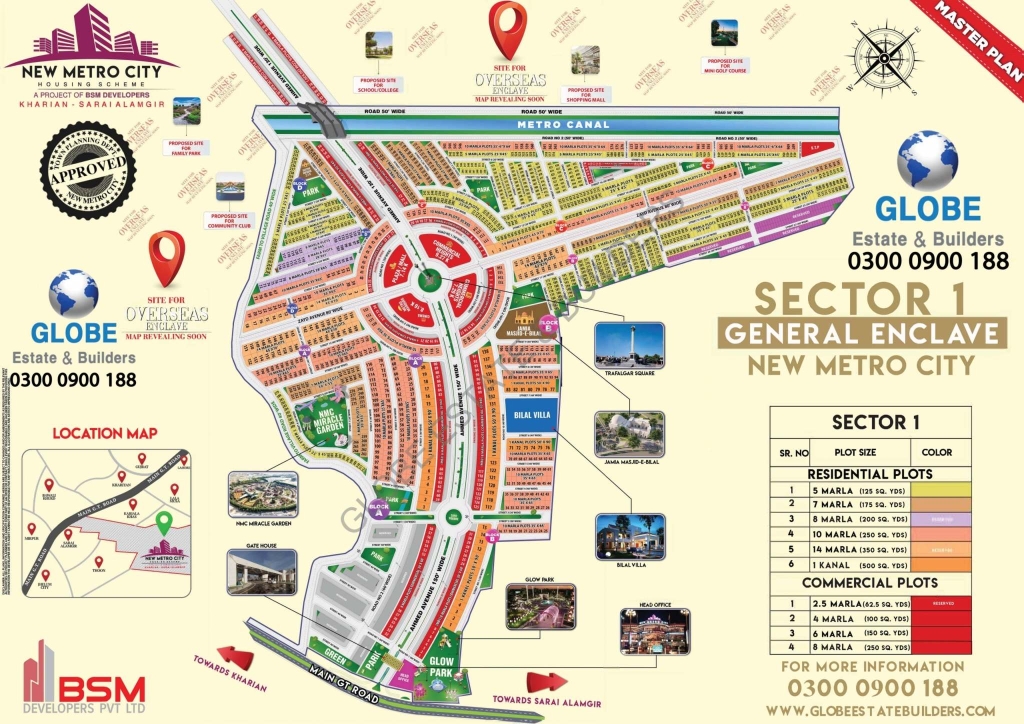 Developers of the New Metro City
They are known as Bilal Steel Mills (BSM) and enjoy an association with Gwadar Golf City, a project they term as a "flagship" and a monumental career leap. Like all the ambitious developer firms, they take profound pride in crafting their distinct identity, whetting it with every upcoming project, and sticking to it with inspirational loyalty.
The choice of the ideal locations for their infamous projects has a crafty hint for the love of heritage and culture, which is why I believe the localities of Gwadar and Kharian to be a consequence of artistic and excellent brainstorming.
No Objection Certificate (NOC) of New Metro City
New Metro City is a completely legal society to invest in. The planning permission (PP) letter to the project was initially issued to the developers, which got the planning phase undergoing, and then the approval of the NOC application turned the status of the housing project legitimate enough to welcome all sorts of safe and secure investments within its premises.
Additionally, further approvals granted were from GEPCO, WASA, PTCL, and SNGPL, outstretching the legal status of the project towards a wide array of amenities.
Sarai-Alamgir – the historical importance of Tehsil
A traditional hub to the monumental civilizations, such as Gandhara and Indus valley civilization, Sarai-Alamgir is a tehsil steadily sprawling outside. It is believed to be the fierce contact point of the battle of Hydaspes between Alexander the Great and King Porus.
The word "Sarai" roughly translates into a station for Caravans, a sort of a resting place for long traveling caravans, proudly named after a Mughal emperor Aurangzeb Alamgir.
The rich cultural aura of the town induced the stellar BSM to not just consider the location for their next flagship project, but get down to the working phase right away because it resonated with their noble and historically absorbed ambitions.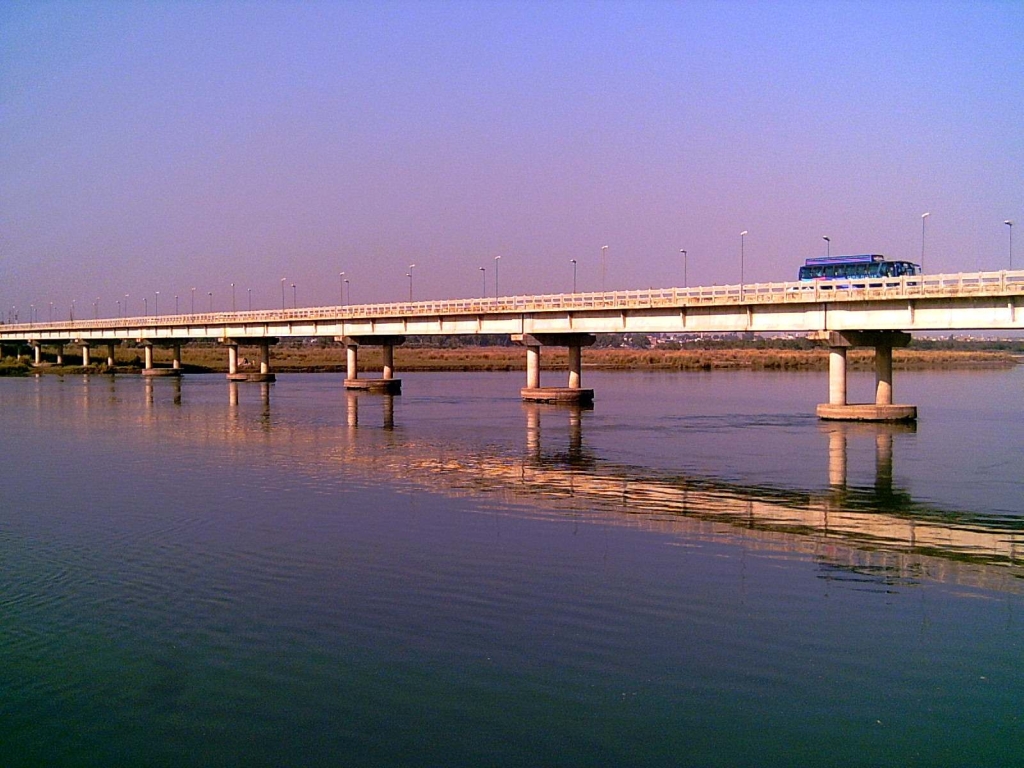 Lunching and Price of New Metro City Commercial Plots
New Metro City is a highly appealing and flexible payment structure for those who desire higher income and advantages with a low initial investment.
After going over the whole payment structure for this project, you'll see that it's just as appealing as the other New Metro City features. The future costs of this project's assets will almost certainly climb, so now is the best time to work out a deal to get the revenue you need. Shareholders or clients can pick from a variety of residential and commercial properties in various proportions to meet their needs.
Flexible Payment Plan:
Prices vary depending on the sizes of the plot, and New Metro City caters to your specific requirements. Easy installment methods are also available for folk's convenience. The reservation may be made with a 15% down payment and the rest amount can be paid over three years in payments. The ten percent payment is due at the time of the deal signing. The reserving procedure is likewise quite simple.
It's a project with a lot of investment opportunities, as well as a lot of commercial potentials. This society was founded two years ago by BSM designers with the goal of improving people's living standards in Pakistan's less developed region. It is a very helpful and successful step toward improving the immovable property, investment, and living situation of those who live here.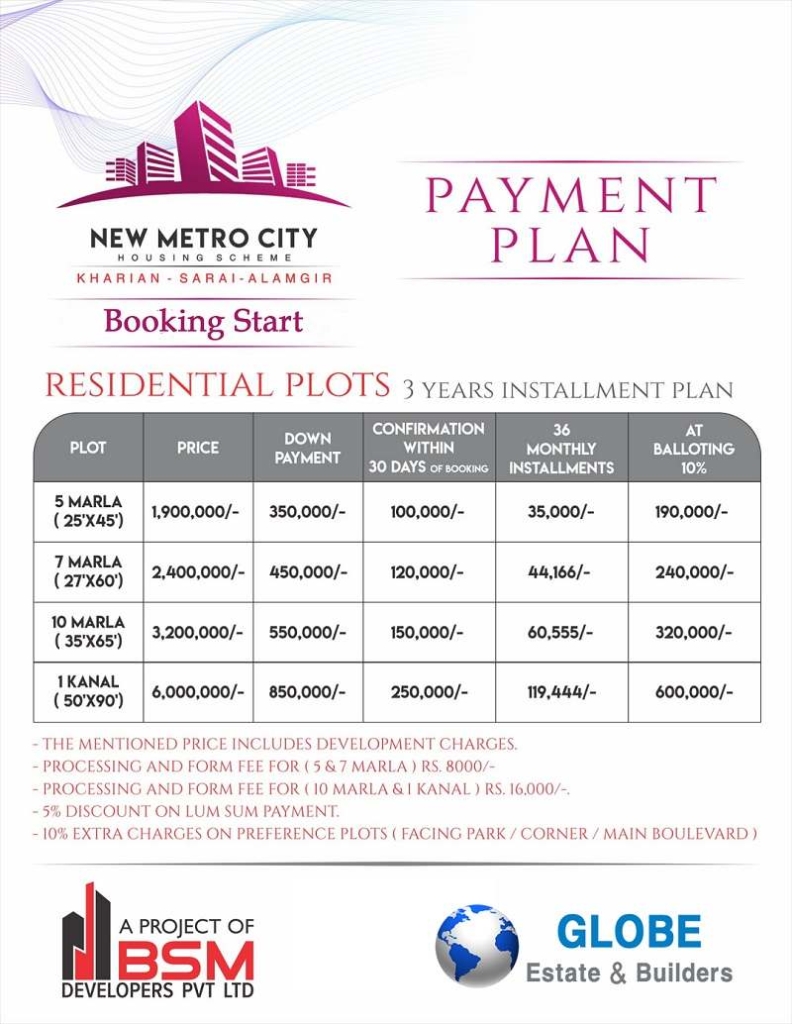 Why Buy a Plot in New Metro City?
Sarai Alamgir Gujrat has long been a sought-after and ideal site to invest as Punjab's industrial city and one of Pakistan's metropolises.
The city's limits spread well beyond the original settlement on all sides.
This expansion was incredible, resulting in the development of a wide range of new neighborhoods.
New Metro City is one of these initiatives, and land has been abundant here from its inception. Residential and business plots for sale in New Metro City have grown even more appealing since last year. NMC is a lookout project that spans hundreds of Kanals and consists of several blocks, with many areas already occupied.
Types of Plots in New Metro City:
This location has a wide range of land sizes available. The authorities build residential plots with a highly simple payment arrangement for future customers and investors. The plots are available in the following dimensions:
New Metro City 5 Marla Residential Plots
New Metro City 7 Marla Residential Plots
New Metro City 10 Marla Residential Plots
New Metro City 1 Kanal Residential Plots
New Residential Payment Plan in Metro City:
Commercial property in New Metro City is in high demand due to the numerous business prospects available. The following are the dimensions of the commercial plots. These are offered on a simple payment plan:
New Metro City 4 Marla Commercial Plots
New Metro City 6 Marla Commercial Plots
New Metro City 8 Marla Commercial Plots

New Metro City Commercial Payment Plan:

Amenities and Features of New Metro City
Grand Jamya Masjid
Every breath of your life is worth it to have a mystical and divine interaction with Almighty.
Worshippers' attention is diverted by rudimentary discrepancies and faults in masjids. This unique separation, which arose from a small nook, is responsible for the majority of the world's suffering. This society has given the community mosque a solemn architectural touch so that you can stay deeply linked with what could be a pivotal time in your life.
Jamya Masjid Bilal has been built in B block and will serve as a the biggest mosque of the community.
24/7 Electricity
The approval from WAPDA and SNGPL signals the uncut supply of electricity and gas in New Metro City. The locality of Sarai-Alamgir and Kharian is not foreign to the severity of heatwaves and lack of appropriate power supply.
At the same time, the existence of a housing project in the heart of this region with an urban living style is not any less alluring to comprehension.
Multiplex cinema
A multi-screen Cinema has been designed for the sake of curating all the comfortable cinematic sittings. It will allow the experience foreign to the eyes of the local cinephiles who were bound to settle for rudimentary screenings in Gujrat or somewhere else in the locality.
The initiative beckons the fine-edged standards that the community developers foresee and seem motivated enough to instill in this gorgeous project.
TMA Approved
Tehsil municipal authority (TMA) had already granted the PP letter, NOC, and other legal approvals to BSM to carry out the blueprint of this state-of-the-art project.
The legal status ascribed to its name has fled the premises with lucrative investments in the residential and commercial sectors.
A sense of confidence and trust was accompanied with such legal tags, and the whole project started earning the reputation it deserves.
NMC Miracle Garden
A garden thematically representing the modern eco-systems has been incorporated in the project. Parkside and garden zones are structured together in an eco-friendly manner to reach an output that has already become the epicenter of all the children-led and adult outings.
The execution was well applauded by the community and the outsiders, and it is believed that the entire set-up is subject to constant maintenance and innovative expansion.
Glow Park
The glowing part is yet another refined idea shaped with distinct taste by the BSM. Light is a beautiful part of our day-to-day life, and with experimentation befitting the place it has been performed at, the glow comes out leaving the viewers bewildered by the beauty.
A range of objects embodying equally diverse colors seems as if they confine the most reputable commodity in the art of aesthetics. The idea to organize and design objects such as towers, benches, walls, and other recreational stuff has been pulled off with a self-assured command central to this city's development.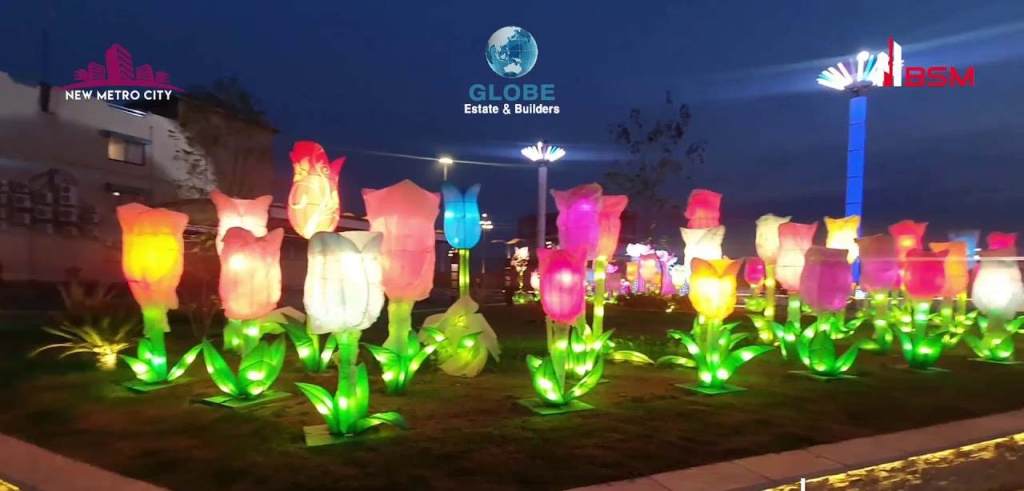 Major Amenities -New Metro City, Sarai Alamgir, Kharian:
New Metro City's direct connection to Gujrat's district is a significant factor, making it accessible from all parts of the city. A plot will be accompanied by a number of high-quality educational facilities.
The New Metro City Golf Club features an 18-hole international grade golf course that is one of the most demanding in the country. Public parks including jogging pathways, tennis courts, and playgrounds are also part of the program.
It also features a Wellness Club, which is a high-end gym with cutting-edge workout equipment and professional trainers. This group also includes a café. The International Schools of New Metro City provide multi-level performing education as well as a wide range of extracurricular activities such as swimming, horseback riding, tennis, and golf. The Jamia Mosque is a beautifully constructed mosque that can accommodate over a thousand worshippers.